If you're heading to the beach this summer and looking for ways to make the trip easier, check out these popular beach hacks you'll love. From the best ways to keep the sand from hitching a ride with you back to your vacation rental to fantastic ways to stay cool, these tips will make your summer beach vacation easier and more fun!
1. Stay in a Vacation Rental
One of the best beach hacks of all is staying in a vacation rental instead of a hotel room. The reason is you get so much more for your money.
There is more space, more privacy, and you get a full kitchen so you can make all your meals at home instead of eating out. You don't have to worry about having enough space to sprawl out after a long day at the beach or exploring your favorite attractions! Browse our vacation rentals and book a stay today!
2. Large Mesh Bags for Toys
If you're taking a lot of toys to the beach, grab a larger mesh bag to carry them to and from the beach for another great way to leave the sand behind.
3. Small Mesh Bags for Seashells
If you love beachcombing, grab a small mesh delicates laundry bag. You can use it to carry your seashells and other beach finds and leave the sand at the beach where it belongs!
4. DIY Face and Skin Mist
Make a green tea mist to refresh your skin and cool off. To make it extra chill, keep it in your cooler for the ultimate delight on a hot day.
A refreshing recipe for this is to brew a cup of green tea and then add equal amounts of aloe vera, witch hazel, and green tea into a beauty spray bottle. You can also make other variations, like adding your favorite essential oils if you want a more moisturizing mist.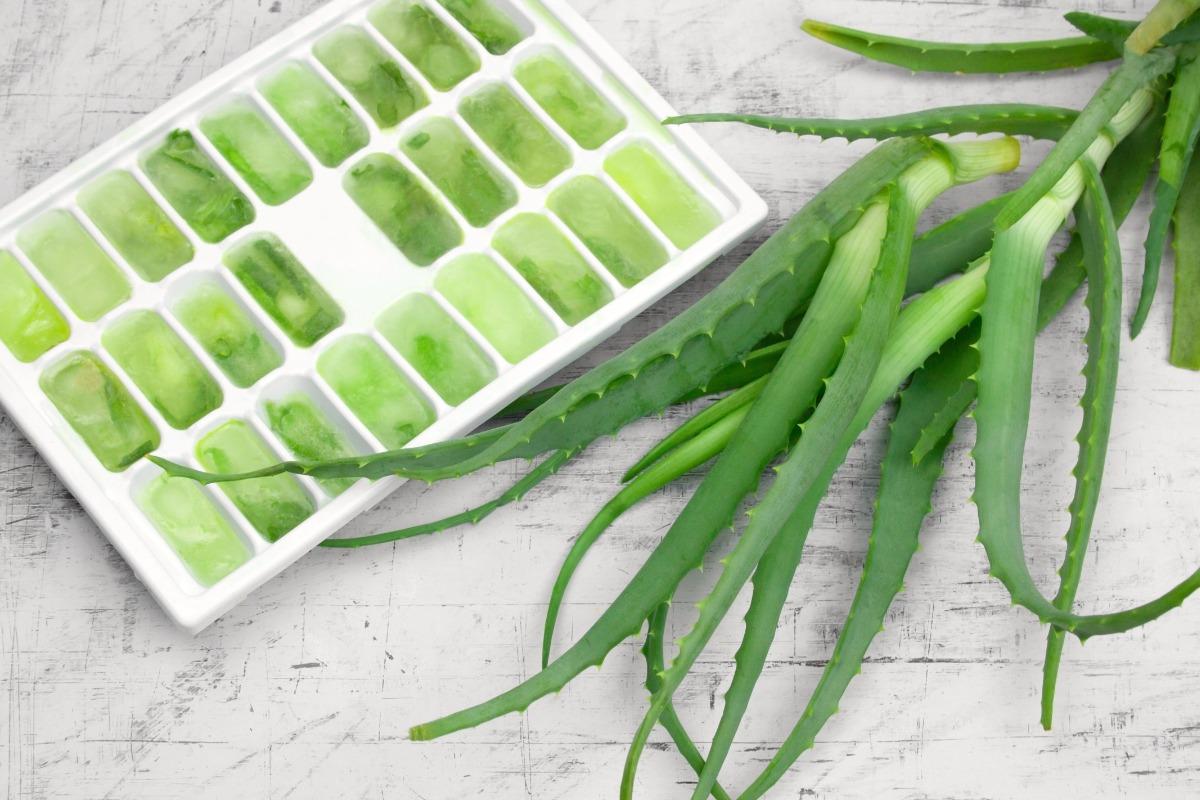 5. Aloe Vera Ice Cubes
Sunburns are no fun, so make sure to keep applying your sunscreen. But if you do end up getting red or burnt, freezing aloe vera in ice cube trays can provide soothing relief. To make it extra fun for little ones, get ice cube trays or craft molds to freeze them in fun shapes!
6. Freeze Your Drinks
Before you go to sleep the night before, throw your water and other non-carbonated drinks in the freezer so they will stay colder longer in your cooler throughout the day. Don't forget to freeze a bowl of water for your pets too.
7. Pop-up Tents
If you have little ones, whether kids or fur kids, a small pop-up tent is super easy to carry to the beach and is a great way to provide shade and even privacy if anyone wants to take a nap or needs to change their clothes. It also can be a fun way to add to kid's play or a great place to eat away from the sand if it gets windy. Having a small beach shelter can serve a lot of great purposes!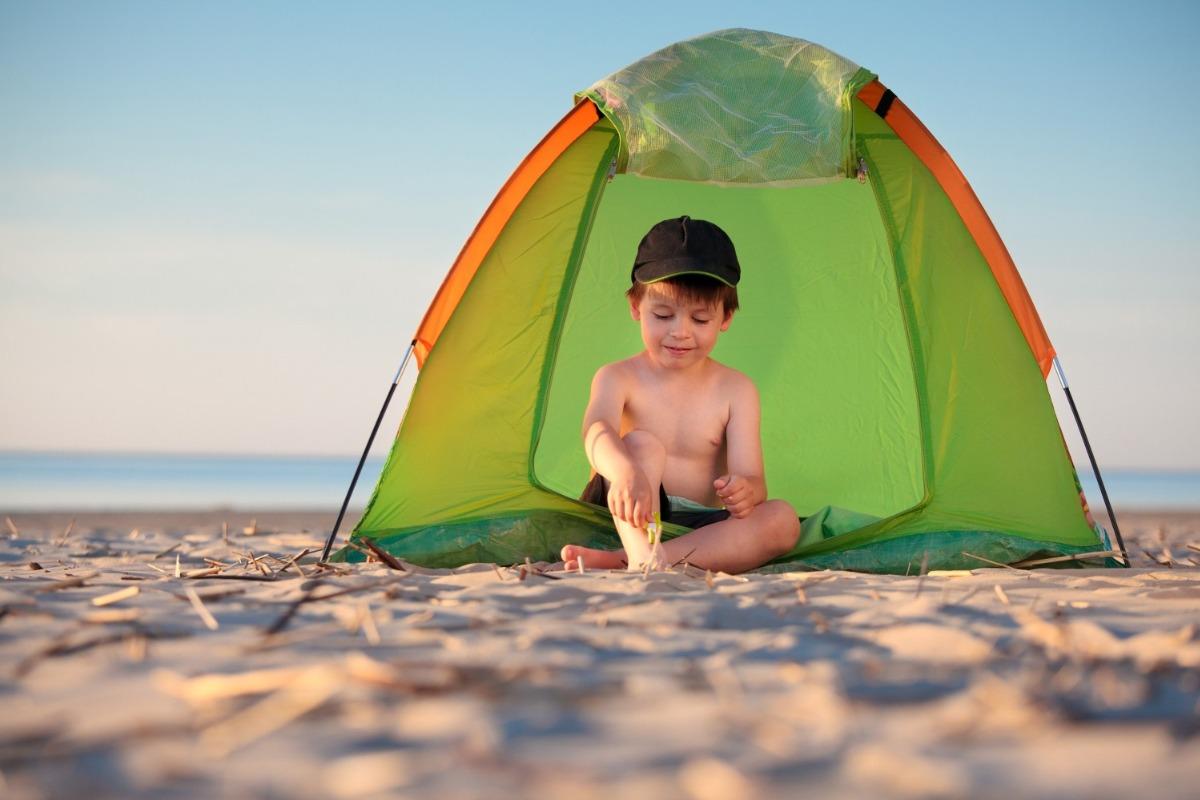 8. Sand Removal Hacks
A lot of people recommend using baby powder as a way of removing unwanted sand. However, as good as it is, baby powder isn't great for the environment. But there is another option that works just as well and is safe for everyone!
The Shakalo Sandscreen is a small pouch filled with a talc-free powder that is vegan, gluten-free, cruelty-free, and reef friendly. You use the pouch to wipe away the sand, which works effectively on humans and pets!
9. Travel First Aid Kit
It is always important to have a first aid kit, no matter where you are, especially if you have kids. It's a great habit to get into for life in general. However also very handy at the beach.
Aside from your beach basics like reef-friendly sunscreen, lip balm, and environmentally friendly bug spray, some great things to add are bandages, antibiotic ointment, hydrocortisone, gauze, tape, scissors, aspirin, a blanket, nonlatex gloves, tweezers, thermometer, and an instant cold compress.
You can DIY a container from home like a Ziplock bag, or you can fashion a kit together in an old makeup bag, purse, small backpack, or some sort of plastic container like a food container from the dollar store or that you have at home. If you'd like a more in-depth list of supplies, visit the CDC's recommended first aid kit list!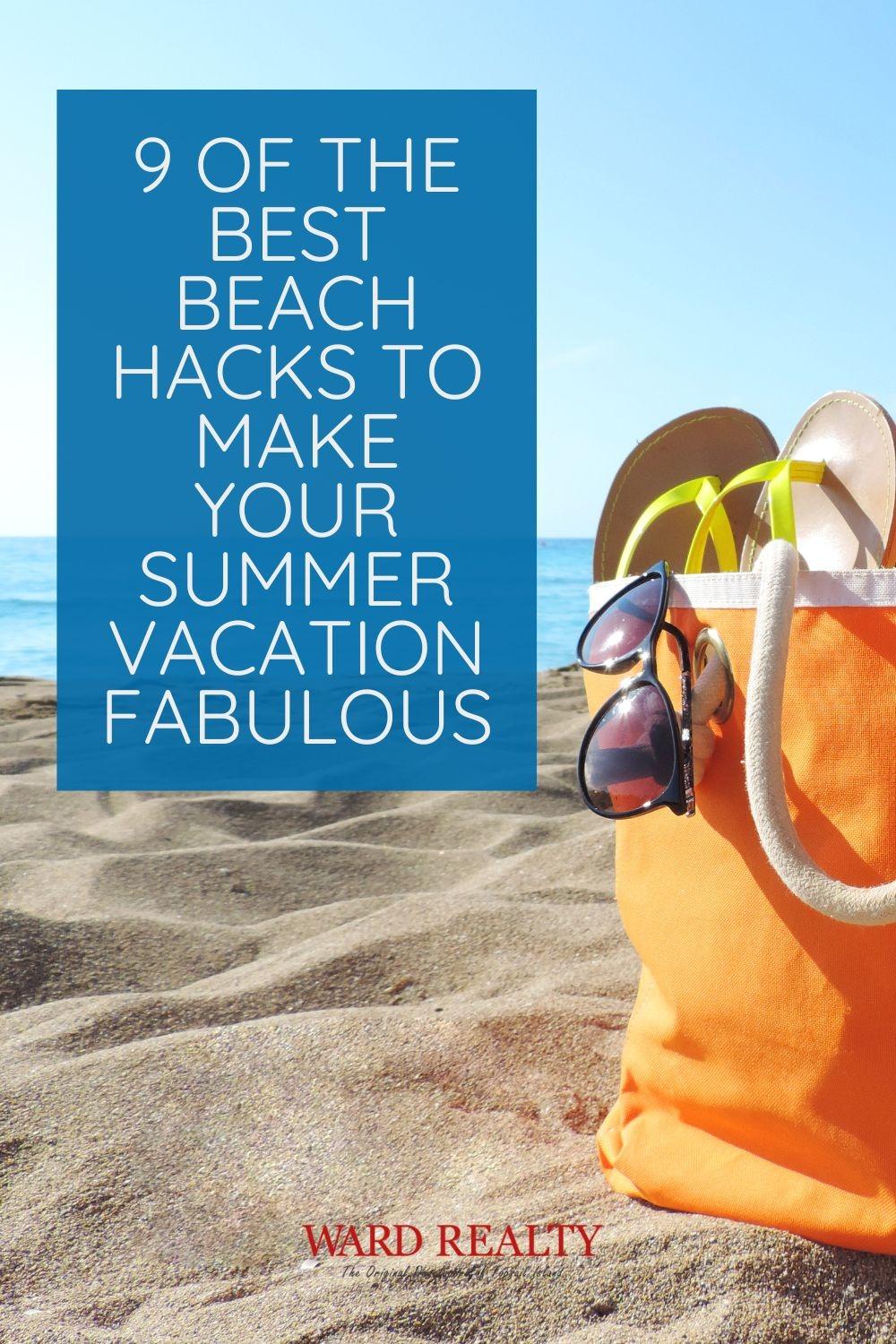 Do You Have Any Beach Hacks You Want to Share?
We'd love to read yours in the comments!