What to Bring
Topsail Island rental homes with Ward Realty all have minimum standards to make your stay on Topsail be as close to home away from home as possible. All of our rentals include fully equipped kitchens, basic small appliances (microwaves, coffee makers, toasters, blenders), pillows comforters/bedspreads, television(s), central heating/air, iron/ironing board and much more! See below for a helpful list of what to bring with you to your Topsail Island vacation rental.
Please note that Topsail Island vacation rentals do not come with sheets, bath towels, shampoo, soaps or paper products.
Some of our rentals do come with bed and bath linens (sheets and towels) for standard beds and for certain lengths of stay, and this is noted on the property's description and list of amenities. Ward Realty, through a third party vendor, does rent linens (sheets and towels) for a whole house or just for one bed for your convenience. Click here for specific information on
linen rentals with Ward Realty
. If you are planning on visiting some of the
attractions in Topsail Island
, please make sure that you bring specialty items or contact the various guides/vendors. If you need to rent a home with a specific amenity, such as an elevator or hot tub, then feel free to search for your Topsail Island rental home on our easy
vacation search by amenity
page. Also, be sure to check out the
Topsail Beach North Carolina weather
page to help make your packing easy.
What to Bring
Sheets & pillow cases for homes that do not provide linens

Towels & wash cloths for homes that do not provide linens
Paper towels
Toilet paper
Medicines
Clothes
Bathing suit
Camera
Sunglasses
Beach towels & chairs
Sun-tan lotion
Bath soap & shampoo
Hair dryer
Food
Condiments/spices
Dish towels
Trash bags
Dishwashing detergent
Aluminum/plastic wrap
Non-abrasive cleanser
Laundry detergent
Blankets
Cash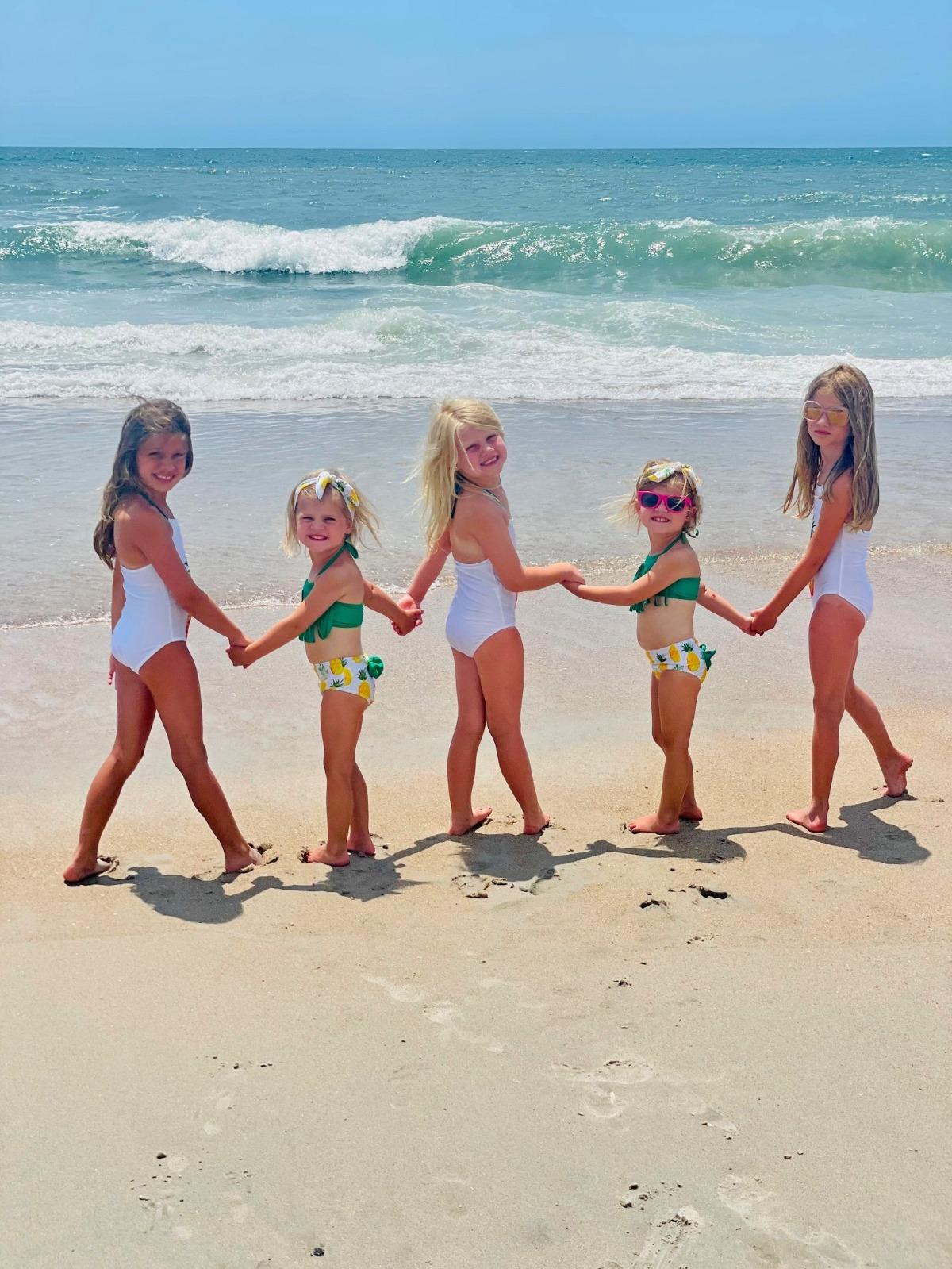 What to take home
Memories
Clothes (do not put in trash carts)
Your linens
Medicines
Camera
Shark's teeth
Leftover food
Suntan
Fish caught
Photos
Souvenirs
A relaxed attitude!!!
What to put in the trash cart
All food not going home
Old swim floats
Unwanted stuff
No clothes, please
Junk
All other garbage
Drink cans & bottles - Please recycle if you are staying in Surf City or North Topsail Beach
Carts must be rolled out to the street and rolled back within 24 hours of service. Guests may be subject to fines by the municipalities for failure to do so.
Do not place any trash outside of the provided carts. Call Ward Realty as Guests are subject to fines from the municipalities.