Surf City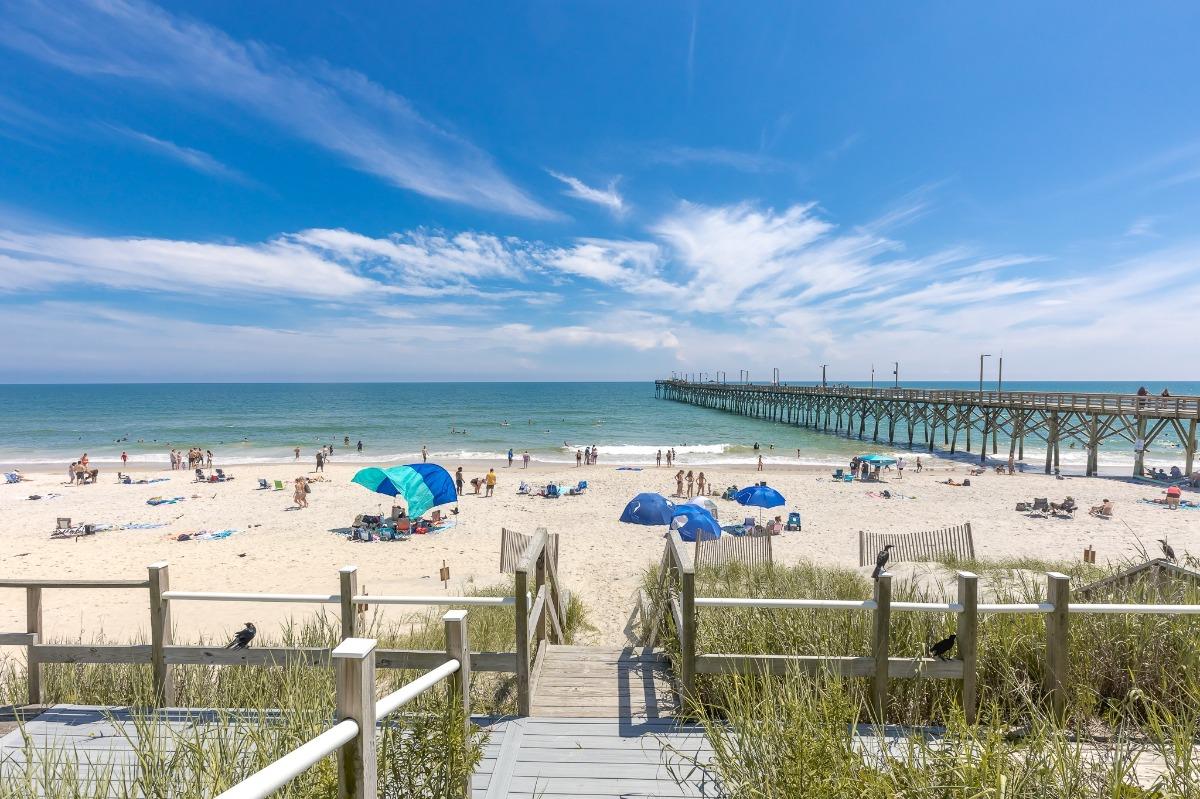 Surf City NC Real Estate
Whether you are buying or selling, we can answer all of your questions. Contact us today!
SURF CITY - ISLAND AND MAINLAND
Surf City is a great place along the Atlantic Ocean to live or visit. It is the ideal location for owning a primary, second or vacation rental home. Many full-time residents work on the island or commute to Wilmington or Jacksonville. This area is growing and the time to buy, sell, or rent is now.
Surf City is the gateway to Topsail Island, North Carolina's best kept secret along the coast, and you'll find it just over the Surf City bridge. The Town of Surf City is the main commercial area of Topsail Island, and while Surf City is far from urban, it is filled with unique boutiques and 5-Star award winning restaurants, alongside surf shops, fishing stores, fresh seafood markets, and home cooking dining establishments. Together they create an eclectic mix for your year-round dining and shopping pleasure. If you're looking for big box stores and chain restaurants, you won't find it here. A short drive to Wilmington or Jacksonville brings you entertainment, additional retail and top-tier medical facilities.
Surf City NC weather is exactly how you imagine it. Hot summers and warm ocean waters, courtesy of the gulf stream current. Temperate autumn and spring weather helps extend the tourist seasons. In addition to shopping and dining, you'll find plenty to do here. Golf courses, local fishing piers and boat cruises are to be expected, but there is also plenty of ecological themed activities too. The Karen Beasley Sea Turtle Rehabilitation Hospital is an amazing organization that provides rehabilitation to endangered sea turtles from around the world. Ecological Marine Adventures offers a day camp for kids of all ages, providing education on all aspects of our unique ecology.
The real estate market in Surf City is vibrant. Second home and investment properties are a draw here as many rent their home as a Topsail vacation rental or a long term rental. Of course, owning your own vacation rental is always a great option to help earn income and a familiar place to come relax. Most of the development work in the area is on the nearby mainland in Pender and Onslow counties. Homes for sale in Surf City come in all price ranges, but one thing is for sure: beach front property is limited, so supply will always be short of demand and values will only increase.
There are many single family homes, duplexes, condominiums and townhomes available in Surf City. Surf Condos, Turtle Cove Townhomes, and Sea Star Village are just some of the multi-family developments in Surf City. Commercial properties and lots to build a beach cottage are available too, and Ward Realty realtors can assist with any real estate transaction.
Whether you are buying, selling or renting we can guide you through a service-oriented process. Our experience is decades long and we are ready to go to work for you.