Holly Ridge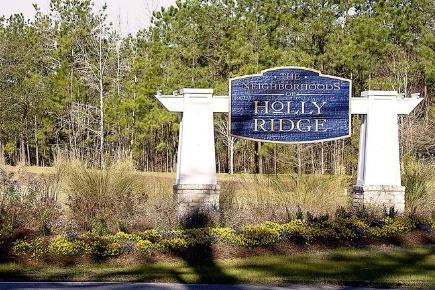 Holly Ridge NC
Whether you are buying or selling, we can answer all of your questions. Contact us today!
Holly Ridge Real Estate
Welcome home to Holly Ridge NC. This adorable community is located in Onslow County south of Jacksonville and west of Topsail Island. With the convenience of Highway 17 and proximity to the Atlantic Ocean it's easy to see why this is a great place to live. There is a small town commercial presence in Holly Ridge and most locals work in the area or commute to Topsail Island, Jacksonville or Camp Lejeune, where the enormous Marine Corps base just across the New River is located. For recreation head over either bridge onto Topsail Island and enjoy a day in the sun, sand and surf.
Holly Ridge is growing and the real estate market is proof. Many first-time homebuyers choose Holly Ridge for its affordability. Others enjoy the less densely populated areas. Popular neighborhoods include Summerhouse on Everett Bay, Neighborhoods of Holly Ridge, and Kings Harbor, but there are more available. Townhomes, new construction homes, and homes for first time buyers are prevalent here.
The Realtors at Ward Realty, the "Original Developers of Topsail Island", are experienced real estate agents who can help you every step of the way. Whether you are interested in buying, selling or renting in Holly Ridge, our expertise in the local market is second to none. If customer service, value and experience are important to you, call Ward Realty today.