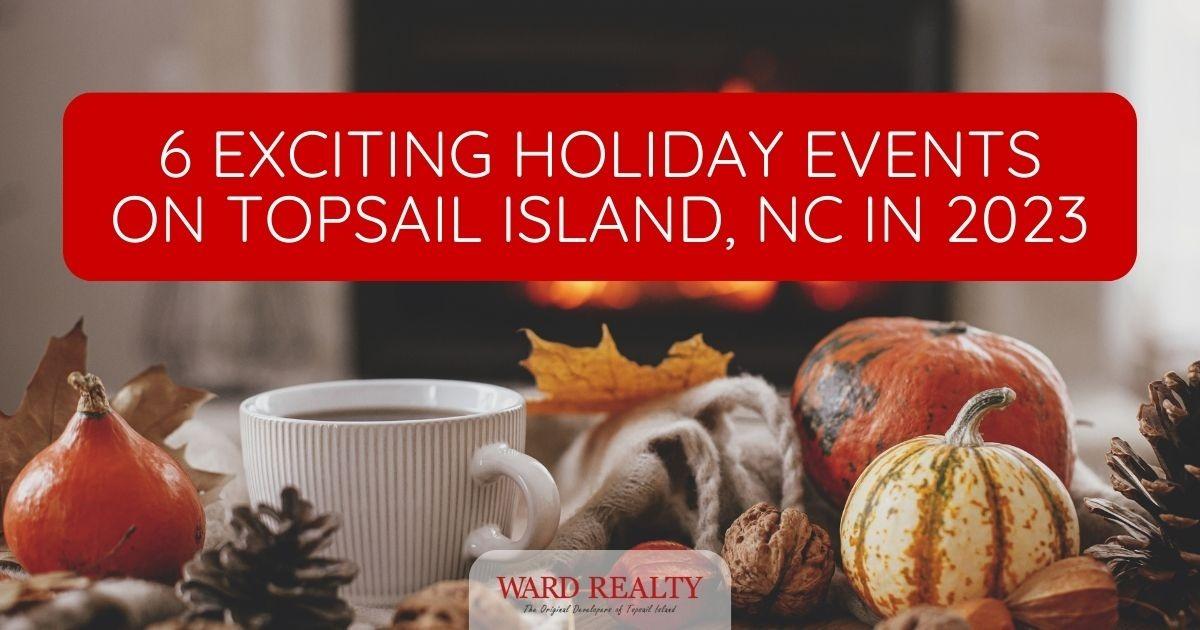 Topsail Island, NC, is a year-round paradise, especially during the holiday season. Imagine the salty sea breeze mingling with the sweet aroma of holiday treats. From family-friendly Halloween events to Christmas, Topsail Island has something for everyone.
And what better way to fully immerse yourself in the holiday spirit than in a beach house where you can watch the fireworks or enjoy a festive meal with loved ones? Explore our cozy vacation rentals to find your perfect holiday home.
Autumn with Topsail: A Fall Festival You Won't Forget
Autumn With Topsail is a must-visit event if you find yourself on Topsail Island this fall. The festival is set to take place from October 20th to 22nd, 2023. The fun kicks off on Friday evening with live music from The Notorious Clam Slammers. The gates open at 5:00 PM, and for just $5, you can enjoy the music, food trucks, and a beer and wine tent.
The weekend continues with more live music, including performances by The Carolina Band and the North Tower Band. On Sunday, The Band of Oz takes the stage to wrap up the festival. It's a weekend full of music, food, and community spirit. To stay updated, follow their Facebook page!
North Topsail Beach's First Howl-O-Ween: A Tail-Wagging Affair
Pet lovers, mark your calendars for October 25, 2023, for North Topsail Beach's First Annual Howl-O-Ween Pet Parade and Costume Contest. From 5 PM to 7 PM at Richard Peters Park, show off your pet's adorable or spooky costumes.
Categories range from 'Cutest' to 'Scariest,' so there's something for every pet personality. Enjoy Pup Cups and apple cider while supporting good causes like Share the Table and Paws 4 Cause. If you're looking for pet-friendly vacation rentals, browse our list to make your stay a full-on holiday for you and your furry friend.
Christmas Tree Lighting
Kick off the holiday season with the 2nd Annual North Topsail Beach Christmas Tree Lighting on November 15, 2023. This charming event occurs at Town Hall from 6 PM to 8 PM. The evening starts with the lighting of the Christmas tree, followed by an array of festive activities.
Capture the moment with pictures with Santa and enjoy hot cocoa and cookies served by Girl Scout Troop #361. The Sneads Ferry Presbyterian Choirs will provide musical entertainment, and there will also be face painting for the kids. The Karen Beasley Sea Turtle Rescue & Rehabilitation Center will also be part of the event, making it a well-rounded celebration for the whole family.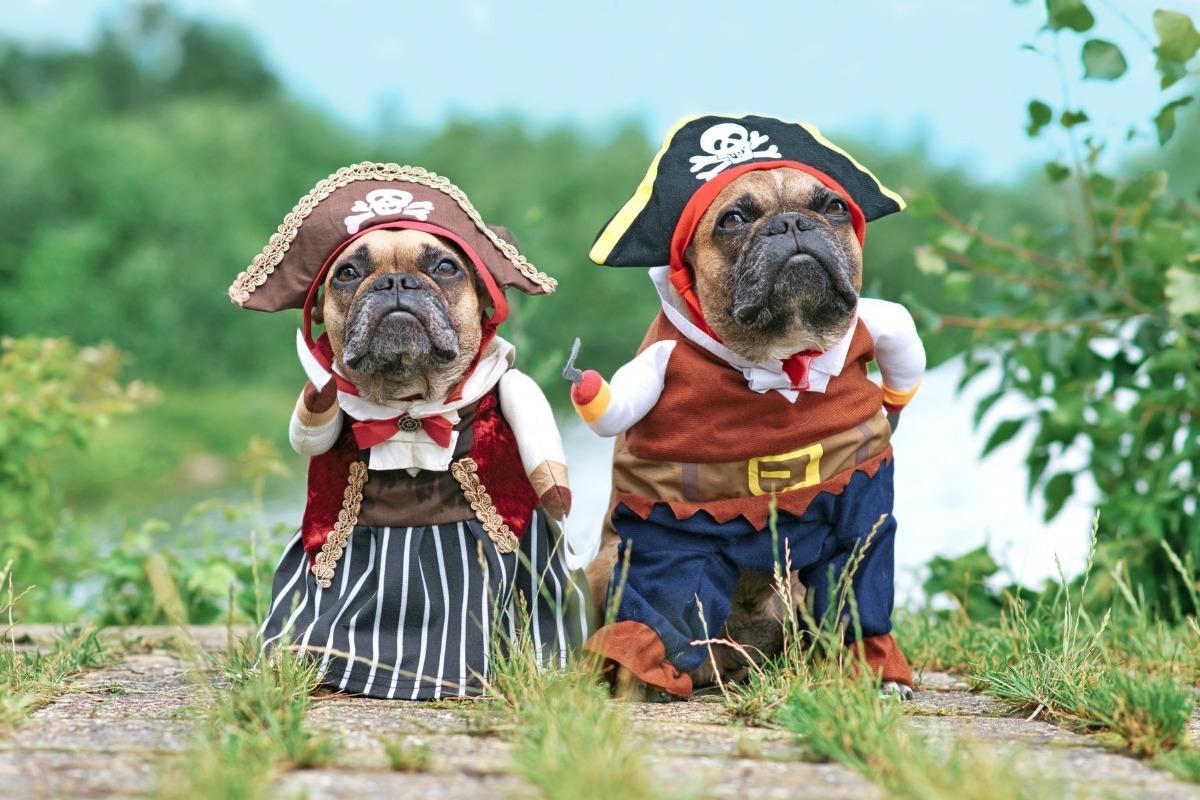 NTB Gobble Wobble: Start Thanksgiving with Kindness
Get ready to add a special touch to your Thanksgiving Day at the NTB Gobble Wobble in North Topsail Beach. This 5K race is set for November 23, 2023, and it's all about community and giving back. The event is held to support the local charity Share the Table.
The race begins at 2000 New River Inlet Road and offers a flat course welcoming runners of all skill levels. This is a casual, fun race where the focus isn't so much on timing but on enjoying the experience. After crossing the finish line, don't rush off—stick around for fun and refreshments. It's a wonderful way to kick off your Thanksgiving Day and make room for that extra helping of turkey! For more details, click here.
Christmas in the Ferry: A Two-Day Holiday Extravaganza
Mark your calendars for December 8th and 9th for a festive celebration at the Sneads Ferry Community Center. Hosted by Christmas in the Ferry and Andrea Cummings, this two-day event is packed with holiday cheer.
There's something for everyone, from Chili Cook-Off to Breakfast with Santa. Kids will love the Festival of Trees, various activities, and special character appearances. Music lovers can enjoy live performances, while shoppers can explore craft vendors. It's a holiday event that promises fun for the whole family. Check out the event on Facebook for more information.
Christmas Market and Flotilla: A Seaside Christmas Extravaganza
Get into the holiday spirit at The Greater Topsail Area Christmas Market and Flotilla on December 9, 2023. Held at Soundside Park, the event starts at noon with vendors showcasing arts, crafts, and handmade items. Food trucks and local beer will be on hand to satisfy your cravings. Live music starts at 3 PM, featuring Fryd on the Boat, sponsored by Topsail Dental.
For the little ones, face painting is available from noon to 2 PM, and don't miss the chance to snap a photo with Mr. and Mrs. Claus from 3 PM to 6 PM. The highlight of the event is the flotilla of beautifully decorated boats, estimated to arrive at 6 PM. It's a free, family-friendly event that captures the magic of a seaside Christmas.
After a day of holiday fun, there's nothing better than returning to a cozy, comfortable beach vacation rental. At Ward Realty, we offer a variety of homes to suit every need and budget. Stay in comfort and convenience, and make this holiday season one to remember!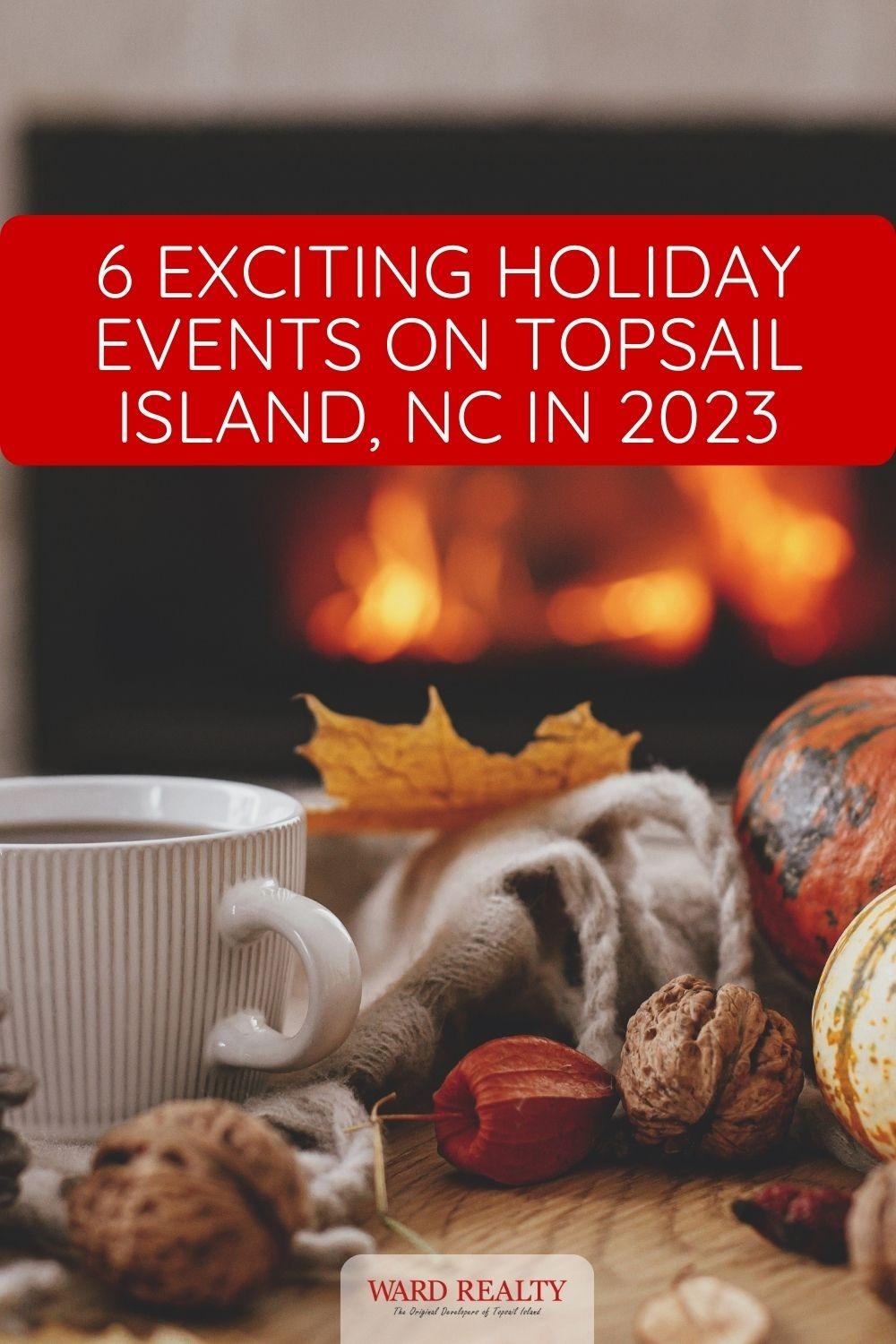 What's Your Favorite Holiday Event on Topsail Island?
Let us know in the comments, and share other great things to do in the fall and winter months on Topsail Island!