Topsail Island is a place where history meets the sea. This island is home to a wealth of locations that tell the story of its past. In this guide, we'll highlight where to go to uncover these historical gems, from sites of old maritime activity to eateries with a backstory. It's a perfect way to blend sightseeing with a touch of a fascinating and unique past. And what better way to add depth and excitement to your beach vacation?
The History of Topsail Island
Topsail (pronounced "Topsul") is rich in history. It is said that the name originated during the days of piracy. Pirates would hide their ships in the channels behind the dunes, wait for the passing merchant ships, and attack them. As the sailors became wise to the pirate's hunting game, they would watch for the tops of the pirates' sails showing over the dunes - hence the name "Topsail Island."
During World War II, Topsail Island was home to the Army for "Operation Bumblebee" to study and train with rockets. The Assembly Building in Topsail Beach was the location where the experimental missiles were produced. The concrete towers scattered about the island were observation towers for tracking the flight of the missiles.
Following World War II, Topsail was developed for the public. Ward Realty was instrumental in the early stages of development on Topsail. A.H. Ward of Ward Realty helped lay out the basic structure that you know today. Since then, Ward Realty has developed 19 subdivisions on the island. Currently, three towns make up Topsail Island: Topsail Beach, Surf City, and North Topsail Beach.
Local Legends and Lore
This beautiful island not only has a military history but is also rich with folklore. Take the legend of the infamous pirate Blackbeard, who is rumored to have hidden his treasure somewhere on the island. Locals still share tales of hidden loot and mysterious sightings, adding a mystical allure to your beach explorations. Consider a walking tour with the Topsail Historical Society to explore these historical buildings further. They also have a ghost walk, usually held in the fall around Halloween.
Other ways to explore are visiting local libraries and bookstores, such as the Sneads Ferry library, and their resources on genealogy and local history. And, if you're in the area in the spring, there are exciting Pirate Treasure Hunt Hikes in Soundside Park. These family-friendly hikes are accessible for all ages and engage you in a lot of fun with a band of pirates and all their lore. Another way to learn about pirates is at the Missiles and More Museum, where you'll find a pirate exhibit that you'll indeed find fascinating!
Architectural Footprints
Walking through the streets of Surf City and Topsail Beach, one can witness a unique blend of architectural styles. From quaint beach cottages reflecting the mid-20th-century beach boom to modern, eco-friendly designs, these structures narrate the island's evolving lifestyle and culture. These make a great photographic or artistic visual study for those interested in creating a historical photo journal or adding some great studies to their sketchbooks.
The Changing Dunes
Topsail's landscape, especially its dunes, tells a story of ecological resilience. The shifting sands, shaped by nature and human intervention, have witnessed the island transform from a pirate's haven to a beloved vacation spot. If you're interested in the island's ecological history, you can learn more with Ecological Marine Adventures, where they teach kids of all ages, including adults, about the ocean's magnificence. Or try the Missiles and More Museum, which has an exhibit on Topsail Island's unique ecology as a barrier island.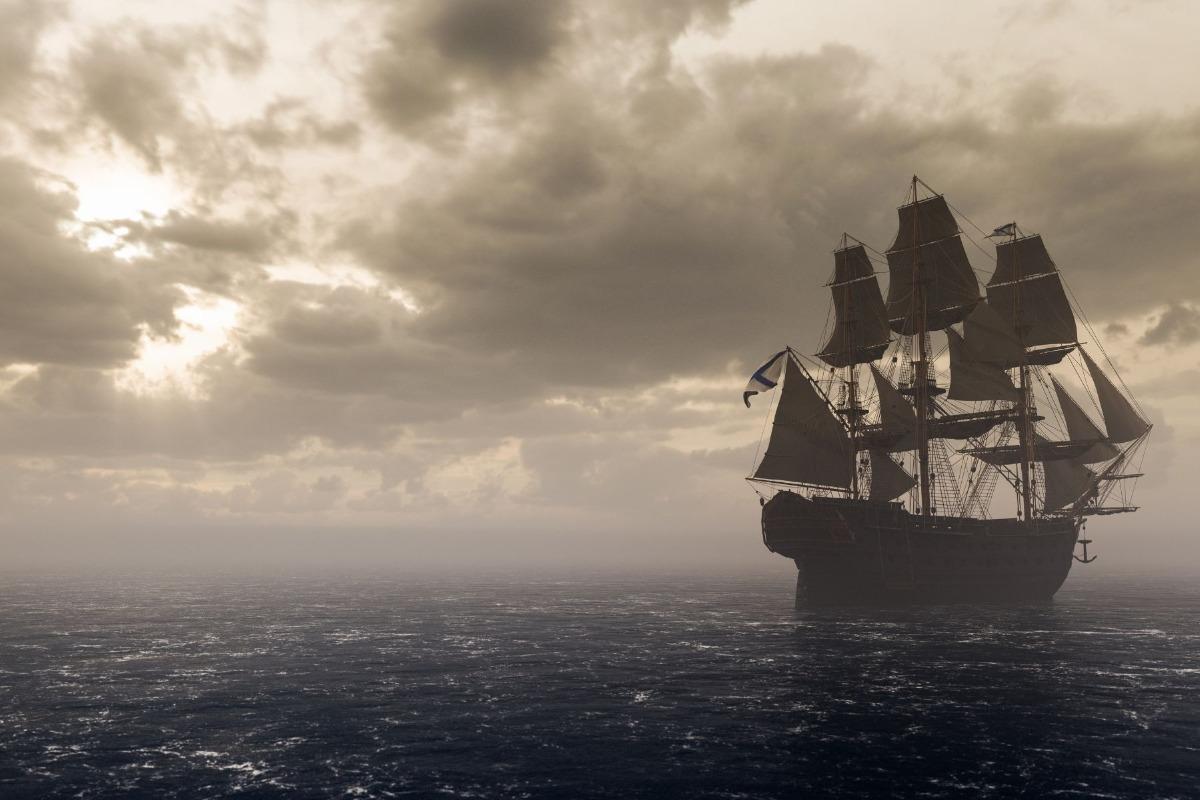 Culinary Heritage
A few well-known restaurants on the island have been around for decades. They lend to the island's culinary traditions. They are a great place to stop for a bite to eat and enjoy the island's history through your tastebuds! The Beach Shop and Grill in Topsail Beach is one of the oldest restaurants on the island. It opened in the 50s as a small soda shop and, over the years, transformed into a popular restaurant. Another great is Daddy Mac's Beach Grille, which has been around for decades, serving fresh seafood in authentic island dishes with an oceanfront dining experience.
Missiles and More Museum
March through November, you can delve into Topsail's past with a visit to the Missiles and More Museum, where historical exhibits showcase the island's transformation, offering tours so you can take a journey through time. Explore exhibits about pirates, Operation Bumblebee, WASP, Camp Davis, and more!
Topsail Island's history is as multifaceted as its beaches are beautiful. From local legends to architectural marvels, the island is a tapestry of intriguing stories waiting to be discovered. Don't forget to check out boat tours like Topsail Voyages. Talk to a seasoned captain to hear fascinating myths, legends, and facts about the island.
As you uncover these hidden historical layers, you may be thinking about a great place to stay on your beach vacation. We provide the perfect beachside retreat to reflect on your day's adventures. All our properties are beautifully decorated, have fully equipped kitchens, and offer amenities to help make your stay convenient and exciting. Browse our gorgeous vacation rentals and book a stay today!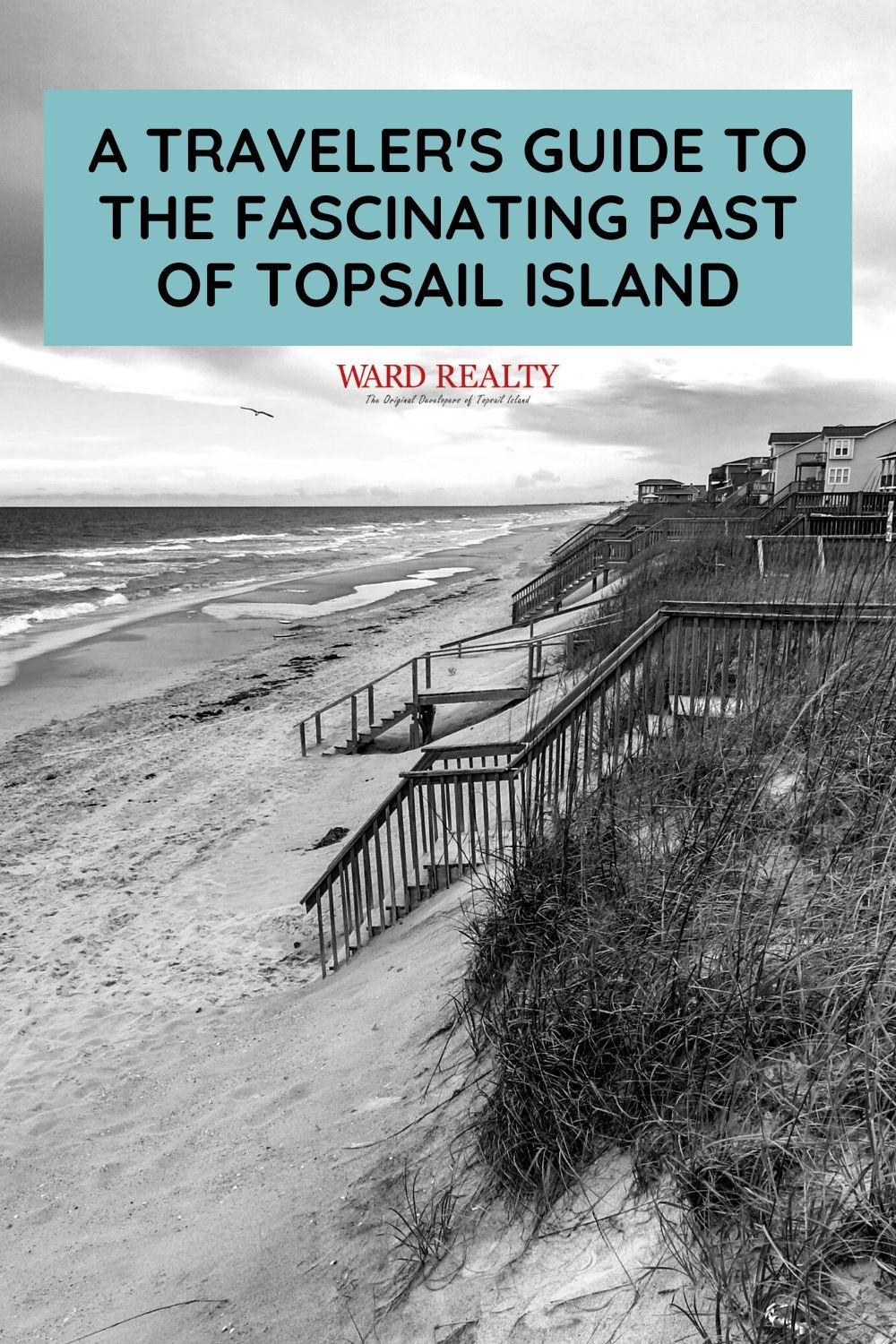 What Are Your Favorite Historical Sites on the Island?
Let us know in the comments!