Topsail Island Activities | Live Like A Local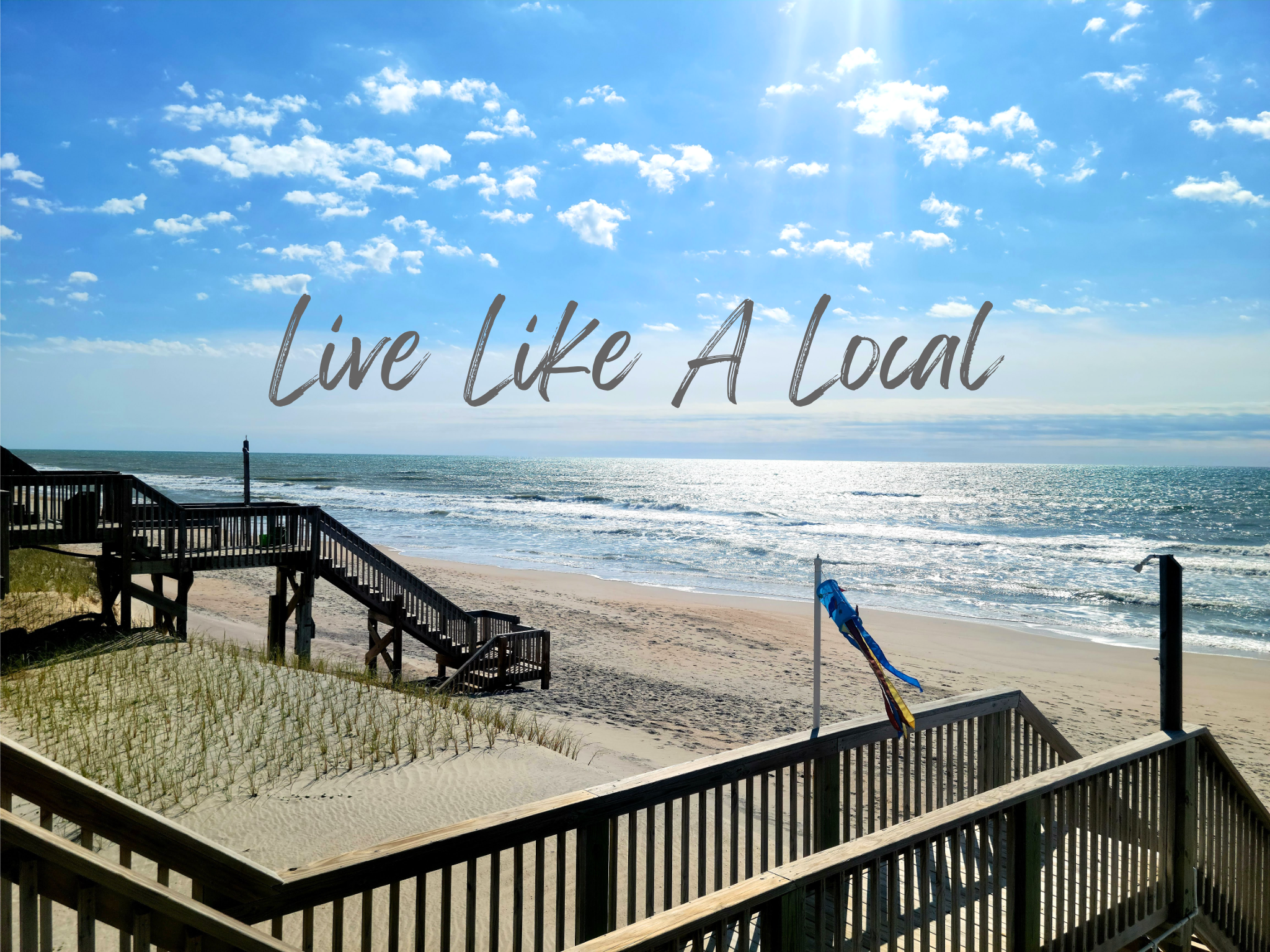 Want to live like a local when you vacation on Topsail Island? All of the staff at Ward Realty live right here, some on the island others just over the bridge. Many have lived here for generations. They know the inside tips for avoiding traffic, finding great fishing spots, and the perfect place to watch the sunset. While you are vacationing on Topsail Island and want to "live live like a local", the staff at Ward Realty is happy to share some of the local secrets.
With Topsail Island offering 26 miles of clean white sandy beaches and glistening blue waters, its easy to spend your vacation enjoying the Atlantic. Topsail Island isn't only the best kept secret in North Carolina, the island itself is full hidden adventures you wont want to miss. Wake up and take a walk on the Surf City Bridge, which gives you a birds eye view of the beauty of Topsail Island. Spend some time on the pier catching some local fish. If you come up empty handed no worries, the Pier Grill has some of the best food on the Island and ice cream for the kids!
Find yourself looking for family friendly activities? Check out the Topsail Skating Rink, EMA, or Karen Beasley Turtle Rescue. What else do the locals do? Our family beach offers something for every age and every dream. Experience marvelous sunrises over the Atlantic Ocean, stroll our quiet beaches looking for seashells, kayak through the marsh and observe the wildlife, go fishing along the shore or from one of the three piers, or simply relax and let time pass you by without a care in the world.
Insider Tips – What Not To Miss: